Begin with a Bee - New August Jones County Wild for Reading StoryWalk® Book
posted on 7/28/22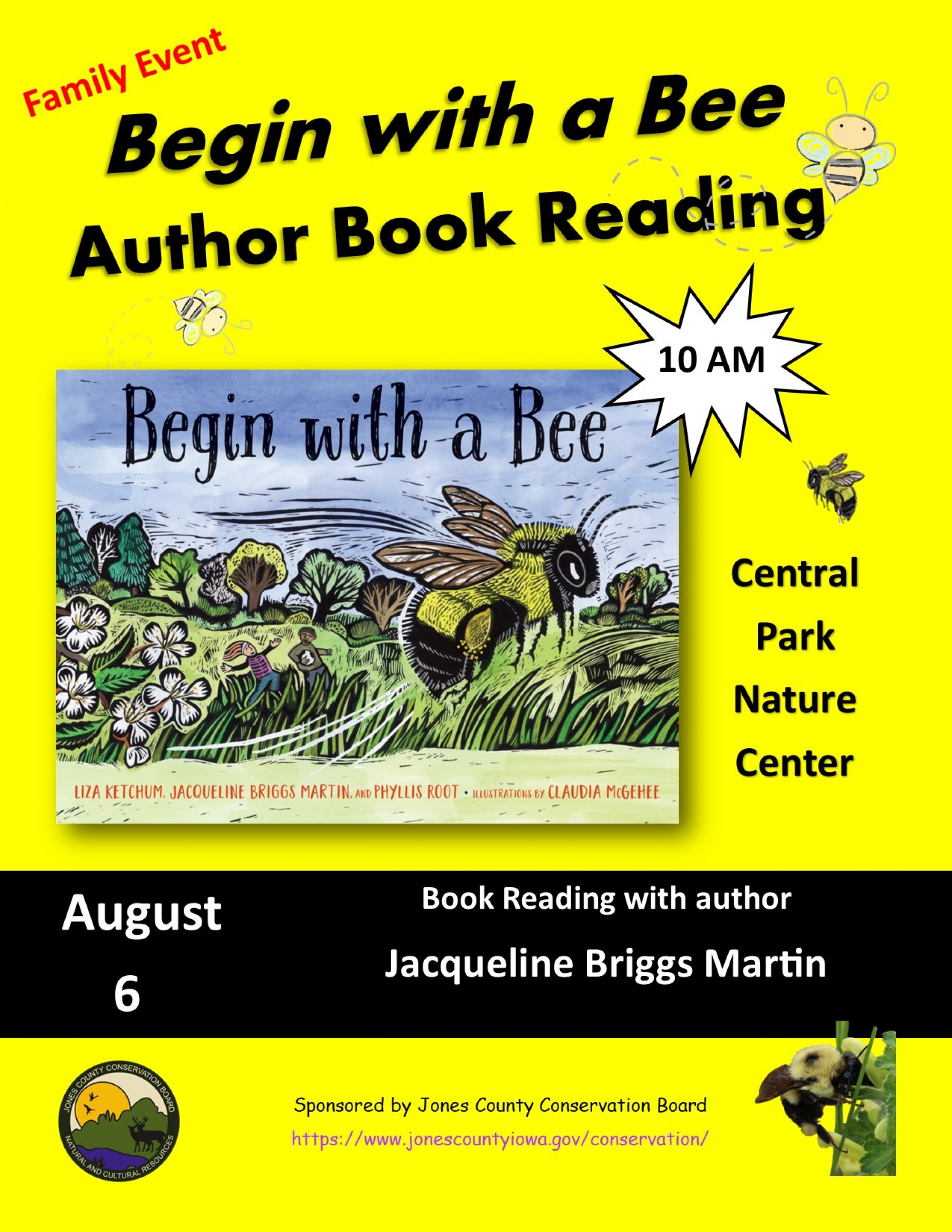 Begin with a Bee is coming to the Jones County Wild for Reading StoryWalk® this August! Join us to celebrate with an Author Book Reading of the Children's storybook Begin with a Bee by Jacqueline Briggs Martin on Saturday, August 6th at the Central Park Nature Center at 10 AM. If weather permits this book reading will take place outside at the Nature Center patio area. Bring your own bag chair for a comfy seat. If too hot or rainy the reading will move inside the Nature Center.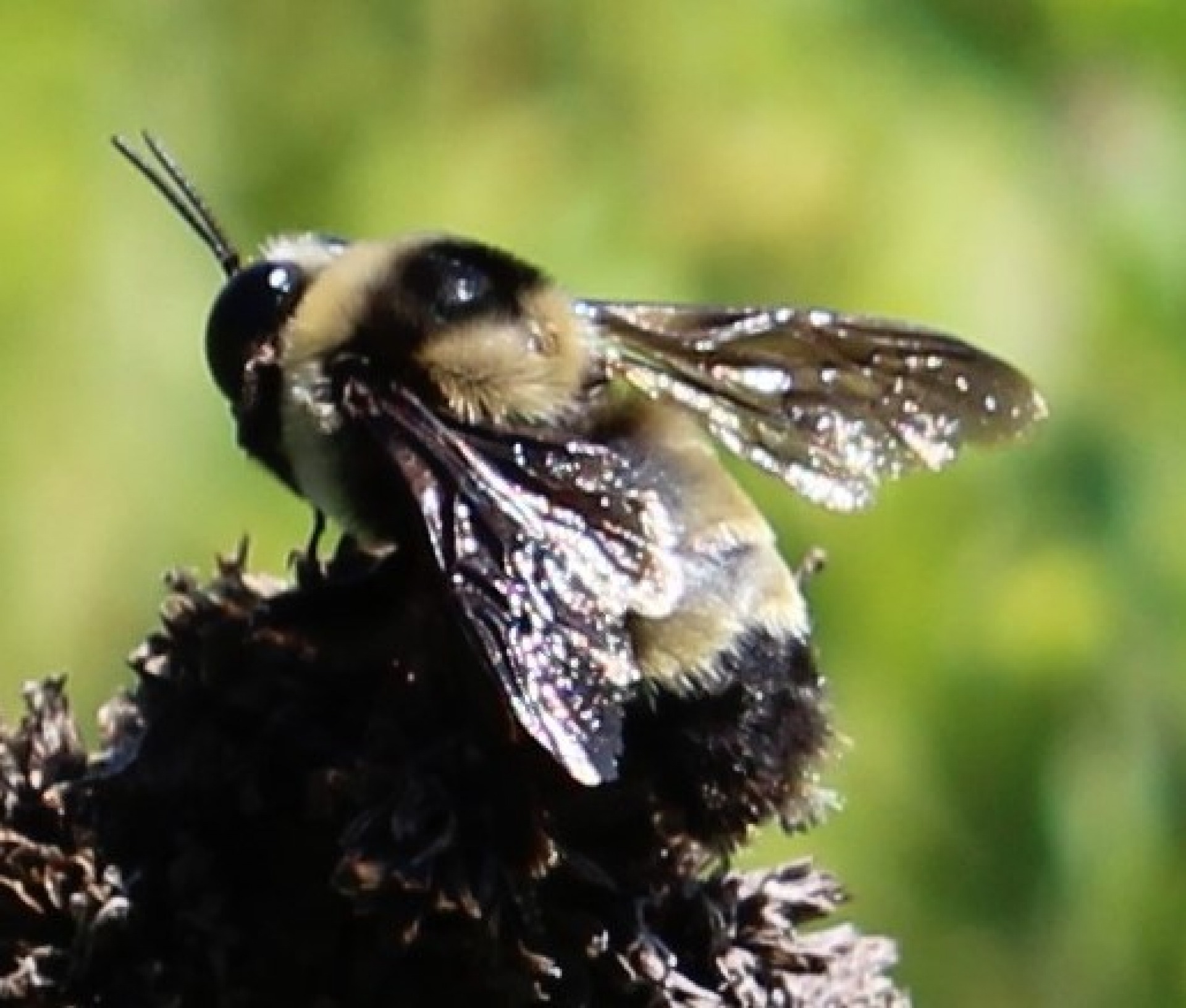 The theme that weekend at the Nature Center will also depict Bumble Bees! Take your time as you look at and learn about bumble bees and discover how you can help scientists learn about bumble bee populations by participating in the annual bumble bee survey.
Click here to learn more about Iowa bumble bees.
Want to help sponsor the next StoryWalk® book? Contact Michele at (319)481-7987.