Jones County Conservation AmeriCorps Member Spotlight
posted on 9/21/21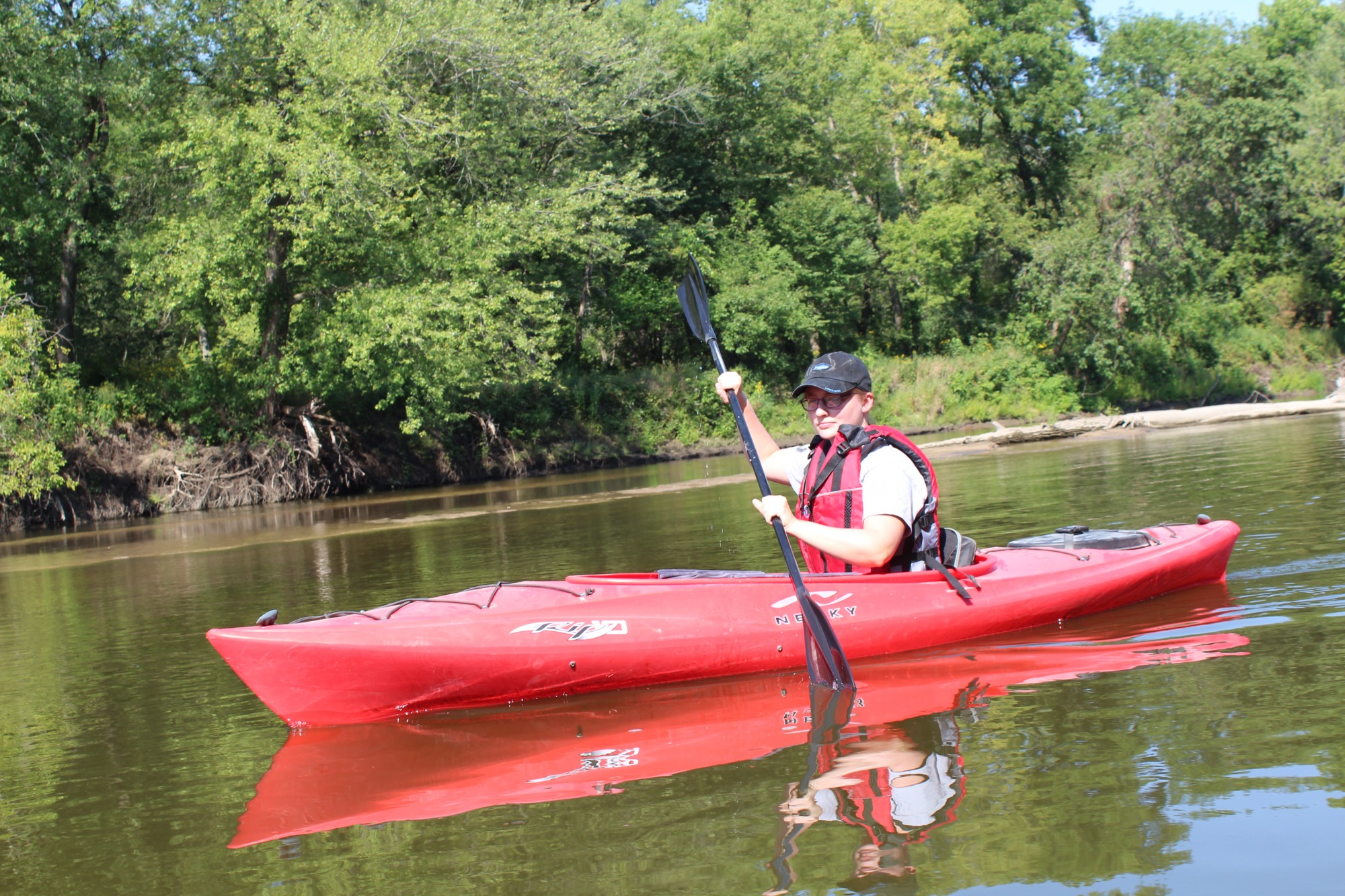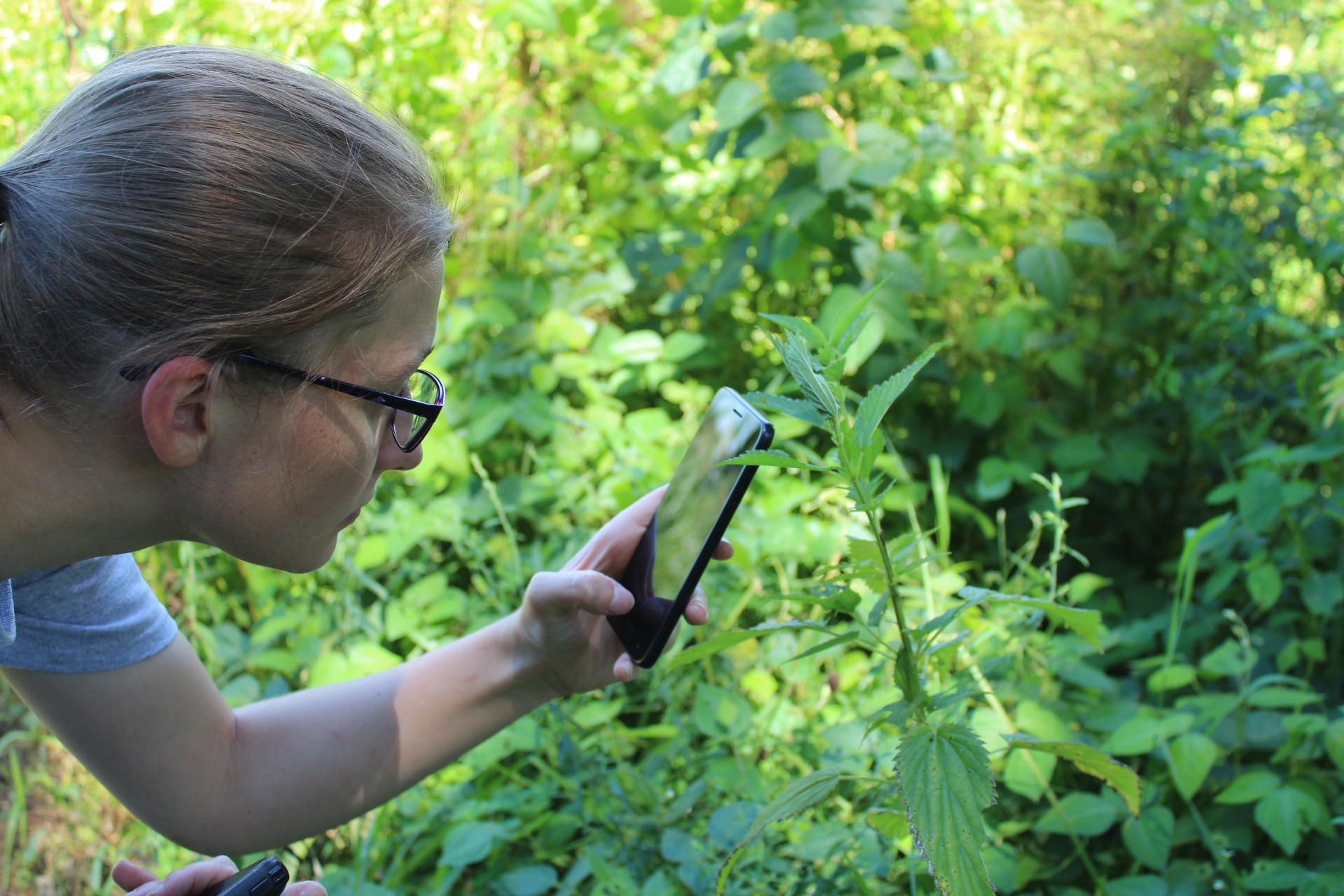 My name is Diana Reuber, and I have served two part-time terms as an AmeriCorps Naturalist Intern with Jones County Conservation during 2020 and 2021.
This rewarding position is offered through the AmeriCorps 4-H Environmental Education program and is a partnership between AmeriCorps, 4-H, and Iowa State University Extension and Outreach. AmeriCorps members use their skills and time to fulfill community needs. AmeriCorps members can be found across the United States helping with disaster response, environmental education, land and water stewardship, youth outreach, and much more.
I grew up in the country in northwestern Illinois, and that helped spark my interest in the outdoors. When my siblings and I were younger, my dad would take us fishing, bird watching and hiking and I owe a lot of my love of nature to him. I was lucky enough to experience the great outdoors as a kid, and I am so thankful for the opportunity to offer that same experience to youth in Jones County. I graduated from the University of Dubuque in 2018 with my Bachelor of Science in Environmental Science. Working in conservation has been a dream of mine for many years, and being able to gain first-hand experience has been incredibly beneficial.
During my time as a naturalist intern, I've had the pleasure of working with Jones County Naturalist Michele Olson, along with other Conservation Department staff. Covid-19 was in full swing during my term last year, causing many of our programs to be virtual. This year, however, we've been able to plan and lead mostly in-person programming. Preparing and leading some of the educational programs has enhanced my organizational skills, creativity, and time management. Being a naturalist involves teaching others, but we're also continuously learning. Throughout my term I've learned how to kayak, fly fish, use a compass, identify native and invasive plants and animals, care for our reptiles and amphibians, lead youth programs and volunteer groups, and so much more! I like to think that not only do I learn from my peers and coworkers, but also the youth who attend my programs. Their abundant curiosity and excitement remind me to maintain a child-like sense of wonder about the world around me.
Some of my favorite programs to lead are those involving live animals. In July I took a few of our animal ambassadors to visit the campers at Camp Courageous and we had so much fun! Introducing youth to some of our native animals is always a gratifying experience. Some of the youth who participate in the live animal programs or visit the nature center have never seen these critters up close, or even knew they existed. I am a fan of bugs, and I love leading programs about them. Though some kids are unsure about bugs at first, most of that uncertainty is forgotten once they start collecting grasshoppers, crickets, spiders, leaf hoppers, and beetles in their insect nets.
Delivering educational programming is a major focus of my position, but there are many other fun tasks I do as a naturalist intern. Caring for the animals at the nature center is one of my favorite parts of the job. I believe each animal has a unique personality and it's rewarding keeping them happy and healthy. I also help maintain the gardens and landscaped areas around the nature center by weeding, transplanting, and removing tree debris and bird seed from the sidewalks. As an AmeriCorps member I submit surveys, enrollment forms, and monthly reports based on data from my programs. My AmeriCorps term ends in October, but I will always cherish the skills and memories I gained during my time with Jones County Conservation.