Jones County Public Health Vaccine Rollout Update
posted on 1/18/21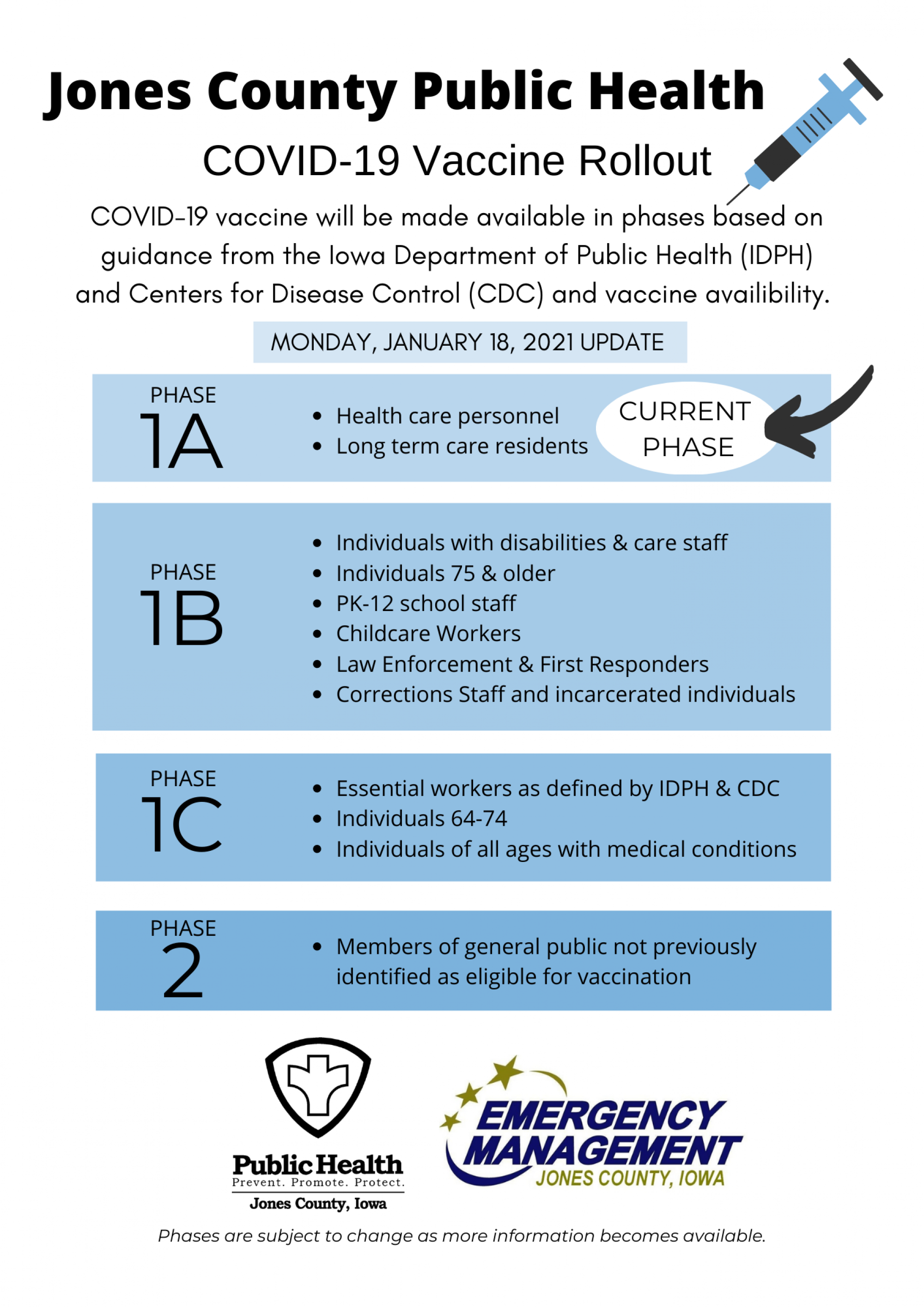 COVID-19 Vaccine Rollout Update
Jones County Public Health continues to work with community partners to vaccinate those in the Phase 1A populations of health care personnel and long term care residents. As supply allows, individuals in Phase 1B will begin receiving COVID-19 vaccine in the coming weeks.
Individuals interested in receiving the COVID-19 vaccine may fill out the form at: jonescountyiowa.gov/public_health.
For information on COVID-19 vaccine administration progress in Iowa, visit: https://idph.iowa.gov/.../COVID19%20Vaccine...