Seasonal Staff, Campground Hosts, and Volunteers Make A Difference!
posted on 8/21/23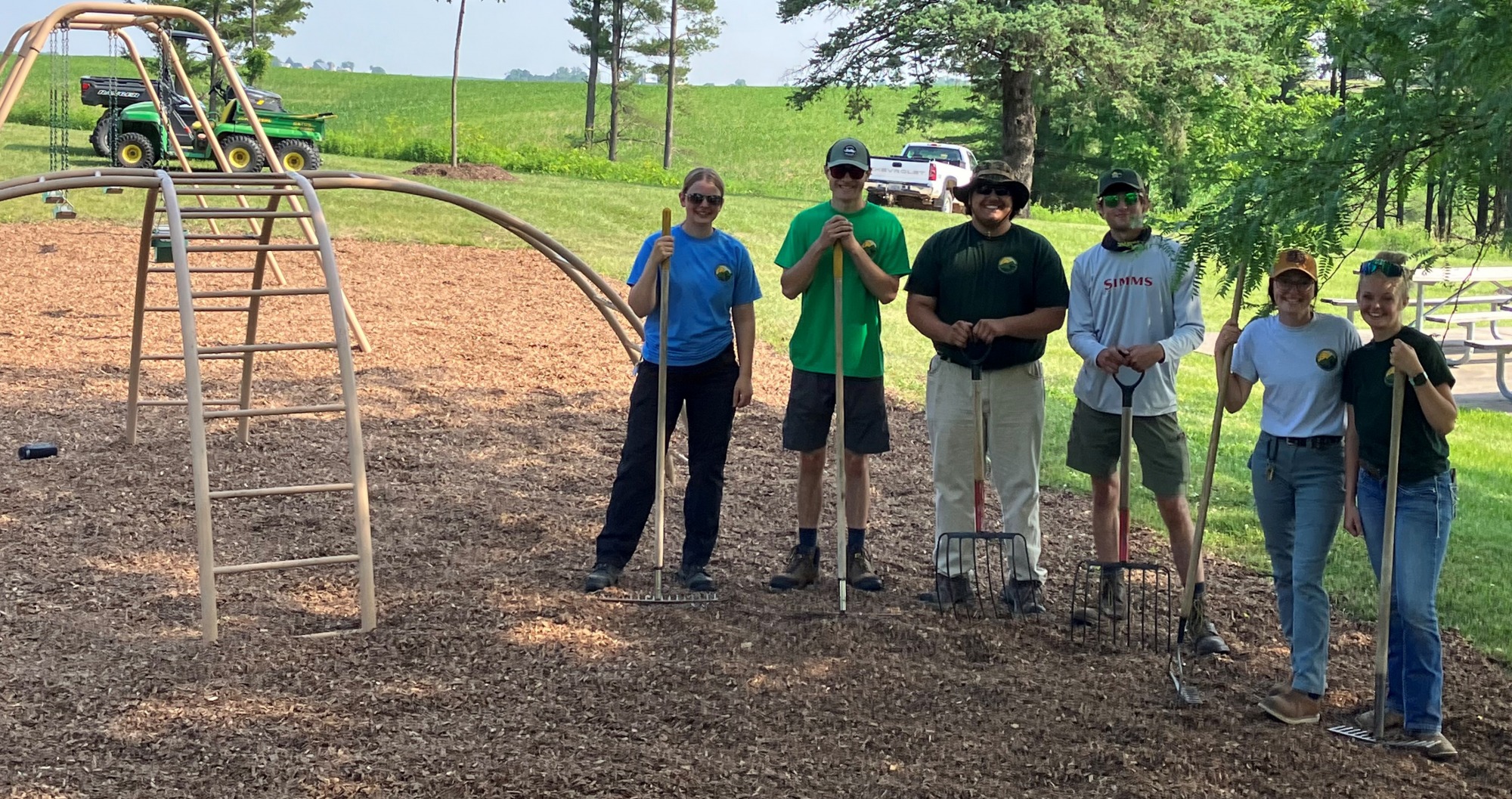 A Huge THANK YOU to our 2023 Jones County Conservation Seasonal Staff, Campground Hosts, and Volunteers who help maintain and care for our wildlife areas, preserves, parks and campground. Without dedicated and caring operations and seasonal maintenance staff it would be difficult to adequately maintain, care for, and operate a high quality campground and park as well as 23 additional wildlife areas, river accesses, and preserves. Thanks to everyone who contributes large and small to conservation in Jones County!!!
Jones County Conservation 2023 Seasonal Staff Members: Troy Olson, Joselyn Brady, Adrianna Herlache, Ethan Martensen, Rebecca Close, Ian Taylor, Emelie Ahrendsen, Evan Martensen, and Stacey Weets.
2023 Central Park Campground Hosts: Dan and Mary Grolemund
A special thanks to the following volunteers and organizations:
*Bill Edwards for volunteering time to help mow at Central Park. *Jones County Youth Conservation Crew Member assistance with projects at Central Park. *The Dubuqueland Pheasant Forever Members for help with cutting invasive trees at the Hale Wildlife Area. *Twin Rivers Pheasants Forever for providing seed for wildlife area food plots. *Lisa McQuillen from F & M Bank for assistance with orchestrating countywide trail planning meetings. *Derith Vogt and the Friends of Jones County Conservation and Nature Center for educational programming supplies and event prizes. *Anamosa Theisens for prizes for the June Family Fishing Challenge. *Bob Urbain (Murray's Outdoor Store) for worms for the Central Park Fishing Events. *Bill Helf & Doug Rothenberger for construction of 4 additional bat colony house structures for installation at additional wildlife areas.