posted on 7/7/23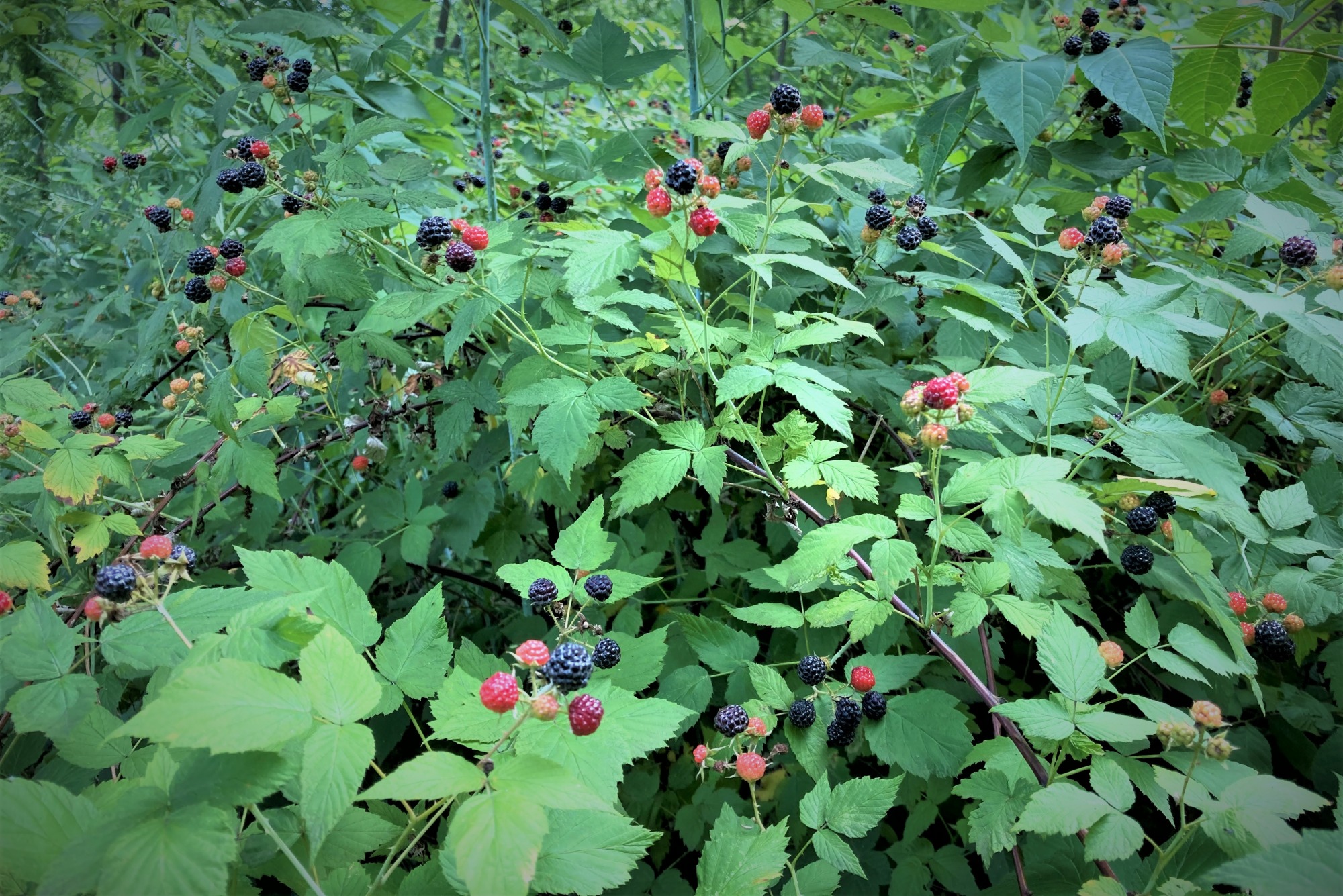 Central Park has many hiking trails including the Central Park Wild Edibles Trail.
The art of foraging for food is as old as mankind. What is a hobby for many of us today, was a necessity for people throughout human history. Before the advent of agriculture and domesticated plants, food gathered from the natural environment was the sole means of survival.
Along this trail, you will find some common wild edibles of Central Park. View our photo gallery below to learn more about each plant.
Wild Edibles Trail Brochure & Map
Tips for safe wild edibles foraging:
Never consume wild food unless you are 100% sure of its identification, as well as possible look-alikes. (Obtain several reliable wild edible field guides & cross-reference your identification.)
Know which part of the plant is edible and how to correctly prepare it.
Never remove the entire plant - only harvest sustainable portions of that plant.
Make sure you have permission from the landowner.
Make sure you are knowledgeable of laws and restrictions/rules and regulations- especially if you harvest from public parks and areas.
Do not collect rare, endangered, or fragile species.
Do not over-harvest.
Avoid areas where pollution is a problem in the soil, water, or nearby, or where chemicals such as herbicides or pesticides have been applied.
Only sample a small portion at first to ensure you are not allergic to a new food.
List of A Few Wild Edible Book Resources:
Scouts Guide to Wild Edibles by Mike Krebill
Idiot's Guide to Foraging by Mark Vorderbruggen
Abundantly Wild Collecting and Cooking Wild Edibles in the Upper Midwest by Teresa Marrone
Backyard Foraging 65 Familiar Plants You Didn't Know You Could Eat by Ellen Zachos
The Forager's Harvest: A Guide to Identifying, Harvesting, and Preparing Wild Edible Plants by Samuel Thayer
Foraging and Feasting: A Field Guide and Wild Food Cookbook by Dina Falconi
The Encyclopedia of Edible Plants of North America: Nature's Green Feast by Francois Couplan
Native American Ethnobotany by Daniel E. Moerman
Identifying and Harvesting Edible and Medicinal Plants in Wild (and Not So Wild) Places by Steven Brill and Evelyn Dean
Wild Berries and Fruits Field Guide Illinois Iowa, and Missouri by Teresa Marrone
We would like to thank the following individuals and organizations for their support of the Wild Edibles Trail at Central Park.
Eagle Scout Byron Manternach and Boy Scout Troop 66 - who completed work on the original clearing of the trail and construction of the walking bridge crossing the creek. (2000/2001)
Alliant Energy - donated telephone poles for bridge construction.
Spahn & Rose Lumber - lumber for bridge.
Doug Hailey - Monetary donation for foot bridge.
Alisha Smith - Iowa STEM Teacher Extern - Work on revision to Wild Edibles Trail brochure & web page information & design of new trail post signs. (2020)
*Box Elder - Use Caution: This woody tree does have leaves which can resemble poison ivy! Box elder leaves are oppositely arranged along the stem of the plant, whereas poison ivy has alternate leaf arrangement.
**Queen Anne's Lace - Use Caution: There are many unedible look-alikes including Poison Hemlock.