JCPH, Points Store Program - New Hours
posted on 11/1/21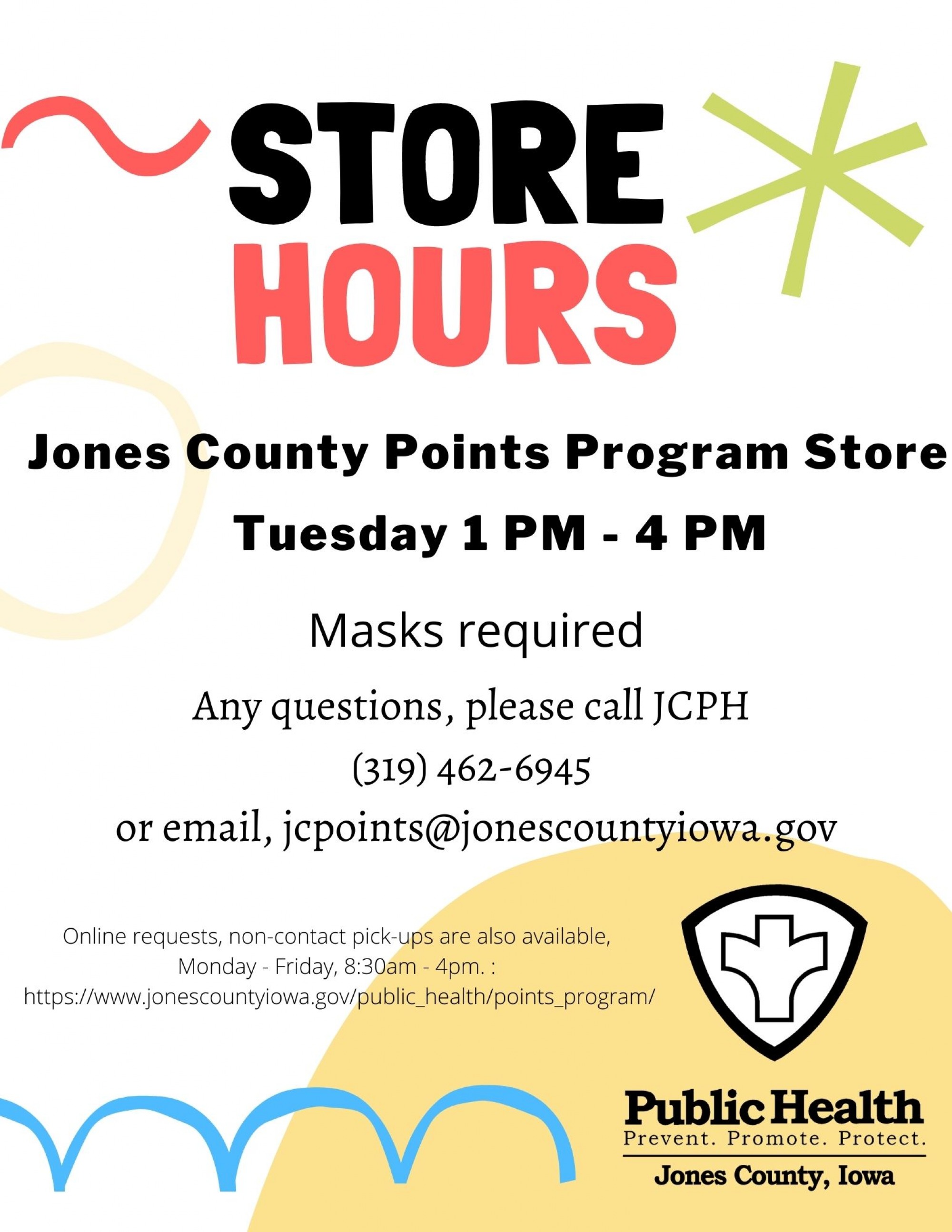 The Jones County Public Health, Points Store Program has new hours, every Tuesday, 1pm - 4pm. Online requests and non-contact pick-up options are also available Mon-Fri, 8:30am – 4pm. Additional in-person store hours may become available at short-notice, when JCPH staff or volunteers are able to be present. We encourage everyone to either check Facebook or call JCPH ahead of time.
You can learn more about the eligibility of the program, how to register, and how you can help, here.
The Points Store Program is available to all residents of Jones County with children prenatal through 18 years of age. The program encourages and rewards healthy choices and behaviors, which are essential for the support of child development and family health throughout our community. Examples of activities which can earn points include, but are not limited to;
WIC appointments
Parent-teacher conferences
Medical appointments, including dental services
ISU Extension class participation
Jones County Conservation events and classes
"Especially For You Race", and other similar events
Volunteering to support community efforts
Registration forms are available at the JCPH office in Ste 11 of Broadway Place, or online at, https://www.jonescountyiowa.gov/public_health/points_program/
All questions regarding the program should be directed to Jones County Public Health staff. 319-462-6945.