Help us monitor bluebird nest boxes located at our county parks and wildlife areas.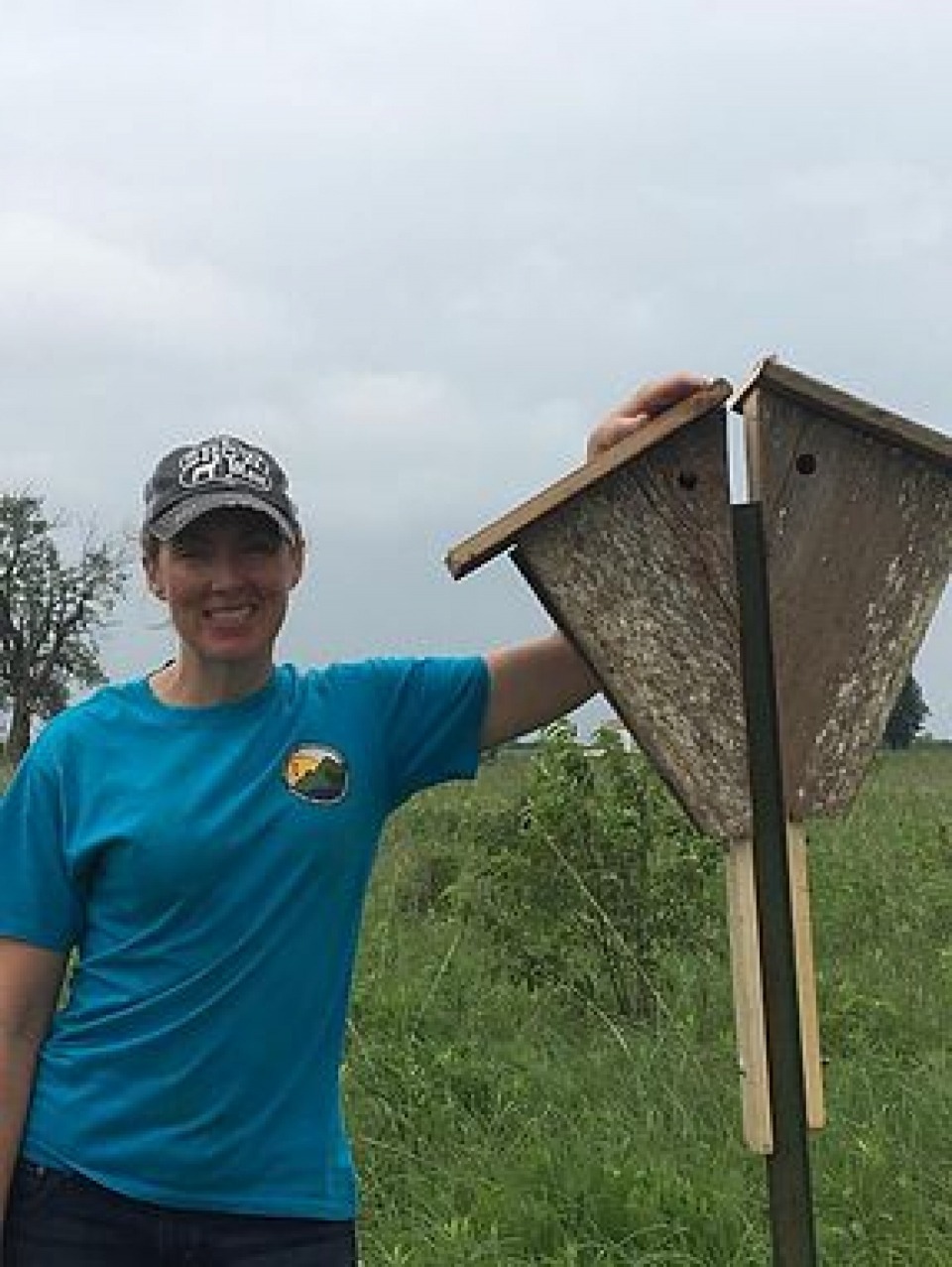 We are looking for volunteers to monitor bluebird houses along our trails and identify the type of birds that are nesting in them.
It's easy! All you need to do is peek into the box and record what you see at https://nestwatch.org/ or fill out the downloadable data sheet to turn in to the Jones County Naturalist.
Bluebird Trails can be found at
*Hamilton Tapken Prairie Preserve
How to Monitor Our Boxes
Knock on the box. This will ensure that any adult birds fly away before you open it.

Find the nail or screw on the right side of the box and remove it. This will allow the door to swing down to view inside. Put the nail/screw in your pocket after you remove it out so you don't lose it.

Open the door slowly.

Identify the species of bird using the nesting box. Use the fact sheet below to do this. Do NOT remove the nest. Native Iowa birds are protected by law.
Record what you on find by following the link located by the map of the area you are monitoring. If you don't have a way to electronically record your data just write down what you see and record it on the Nest Watch Data forms linked above and send it to:
Jones County Conservation
Attn: Naturalist
12515 Central Park Rd.
Center Junction, IA 52212

Close the lid and put the nail back into the box.
Thank you for helping Jones County Conservation monitor bluebird nests.
Project Goals
Goal #1: Provide community members the opportunity to monitor bluebird houses around Jones County Conservation areas.

Goal #2: Partner with local volunteers to monitor, record, and collect data on Jones County Conservation area bluebird boxes.

Goal #3: Educate community members on the different types of birds that could nest in bluebird boxes by providing identification resources.
Thanks to Molly Crock and Family, Jones County Youth Conservation Crew, Spahn and Rose Lumber Company, JCCB Staff, Alisha Smith and Family, and the UNI Iowa STEM Teacher Externship program.
Map · Jones County Conservation
12515 Central Park Rd. · Center Junction, IA 52212