Stay tuned with what's happening at Jones County Conservation with updates about our latest projects!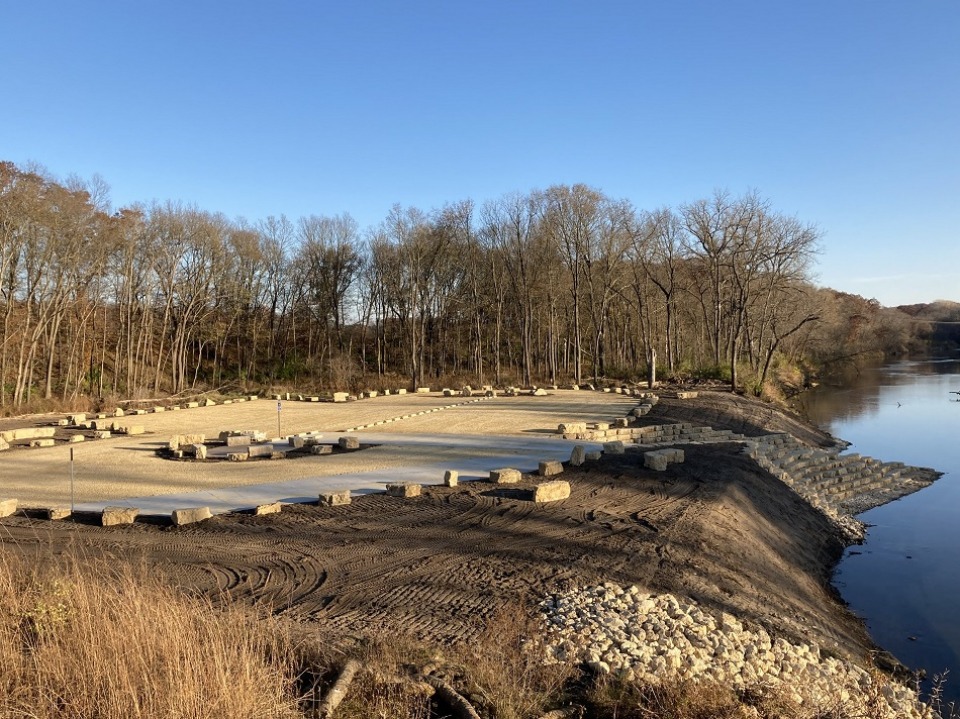 Eby's Mill Wildlife Area Access
Recent development of the Eby's Mill River Access has opened the door to a large section of the Maquoketa River. As a picturesque, major river flowing through Jones County, the Maquoketa has never had two hard surface access points connected within the county. Hard surface access points assist river enthusiasts with accessing the water with their boating equipment, in addition to providing a stable site for safely entering and exiting their equipment. Pictured Rocks to Eby's Mill is the stretch of river with increased accessibility. Both now contain a hard surface ramp (Pictured Rocks – local quarried stone, Eby's Mill – concrete) and stabilized shoreline to allow safe usage during a large variety of river levels. In addition to a new ramp, Eby's Mill now also contains 9 vehicle-trailer or vehicle-vehicle parking spots, and 25 single vehicle parking spots. Overflow parallel parking is also available along the entry drive. Two of these parking locations are handicap accessible – one vehicle-trailer and one single vehicle. All are connected to the ramp and a soon-to-be added informational kiosk via a sidewalk. The kiosk will show maps of the area, images of local game fish, rules and regulations, and the tremendous group of donors it took to make the new access possible, including: Thomas Barry III, Matt and Beth McQuillen, Ohnward Bank and Trust, Chris Nelson, Wade Wamre, the Jones County Board of Supervisors, DNR Water Recreation Access Cost-Share Program, DNR Water Trail Development Program, and the Grant Wood Loop.
Project Details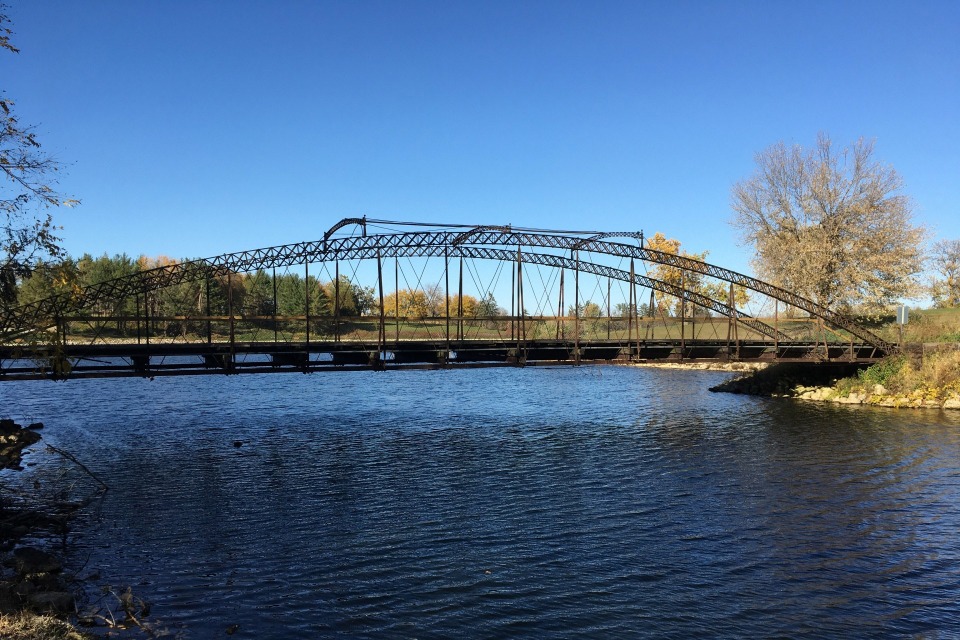 Fremont Bridge at Central Park
The goal of the project is to lengthen the usable life of the historic Fremont Bridge, not only for its magnificent historical quality but also for its attractiveness to park visitors.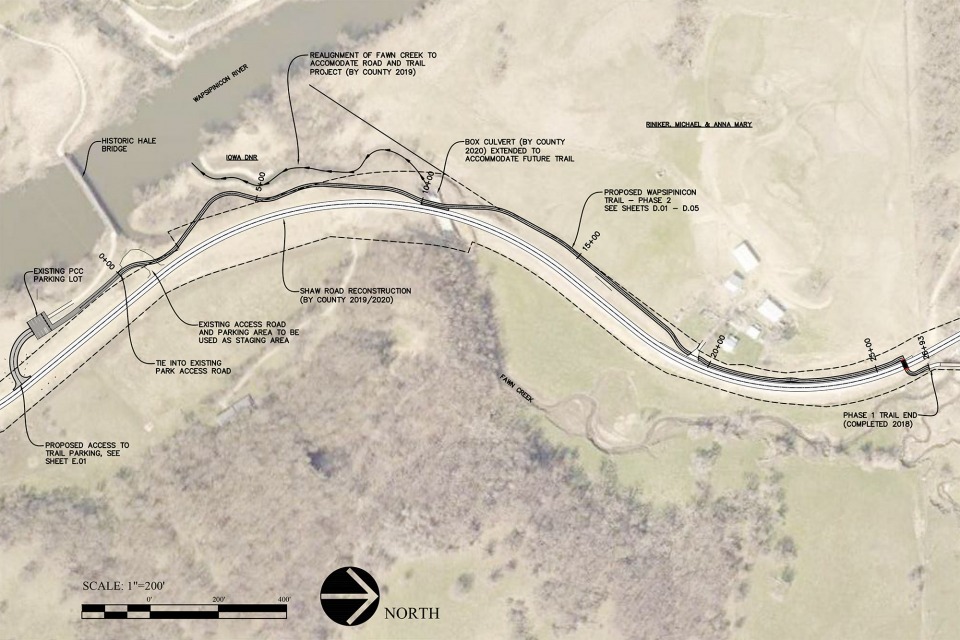 Wapsi Trail
The much-anticipated Phase II of the Wapsipinicon Trail is completed! The financial, vocal, and grassroots support that people have provided to the trail made the difference.
Project Details
Map · Jones County Conservation
12515 Central Park Rd. · Center Junction, IA 52212