Central Park Fremont Mill Bridge Rehabilitation Project
posted on 8/12/20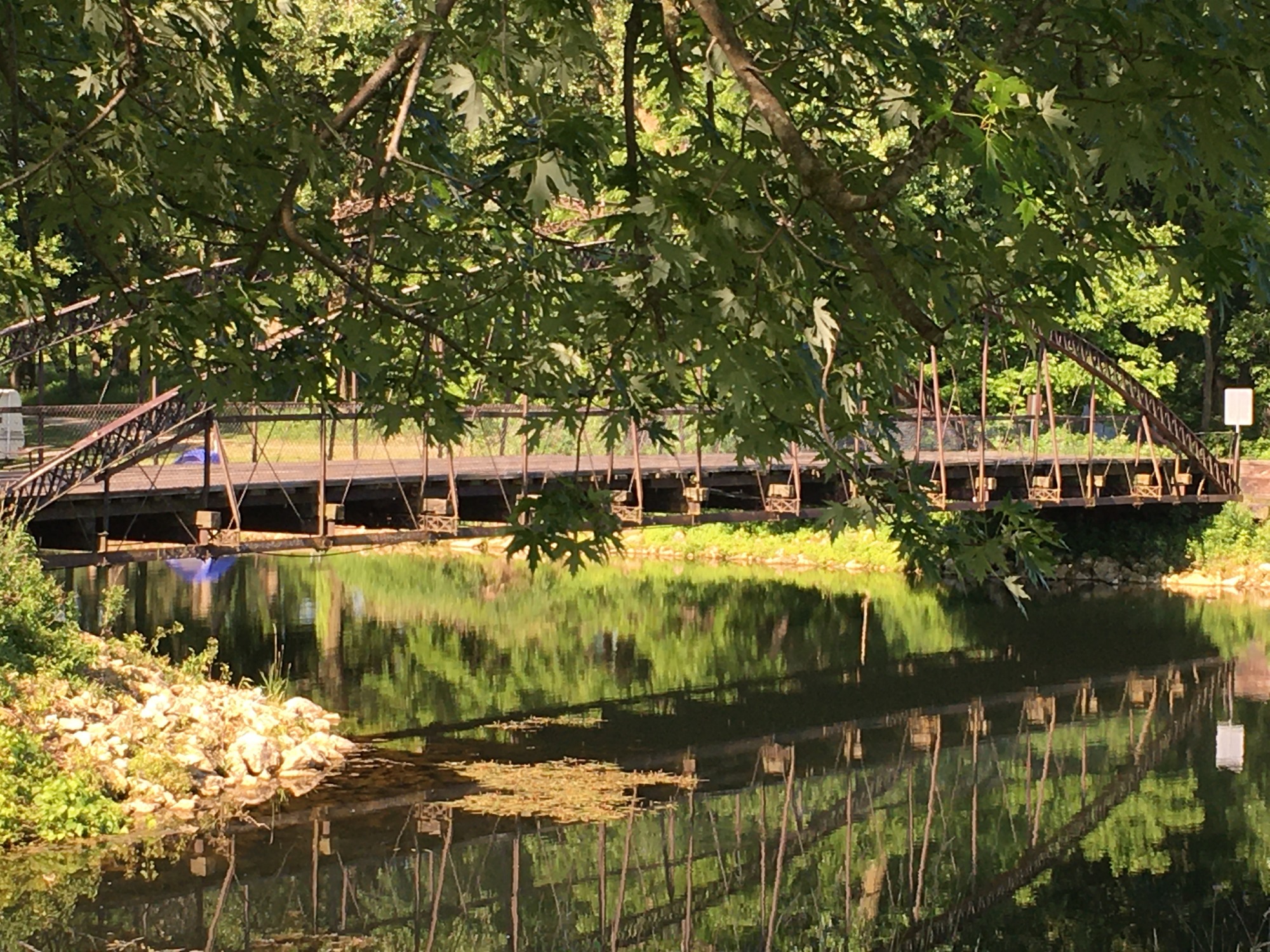 History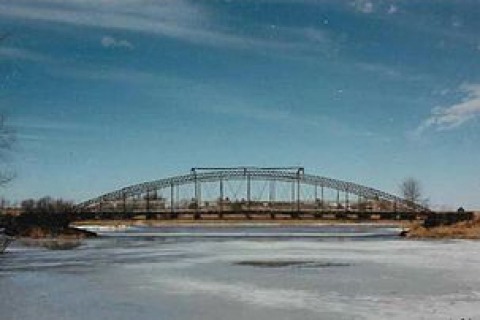 Originally built in 1873, the Fremont Bridge spanned the Maquoketa River at Monticello on the Military Road. The Military road started as a trail in 1839 and became Iowa's first permanent thoroughfare, later named Highway 151. For 57 years it stood to ensure the movement of Iowa's agricultural goods to market, and the growth of settlement and economy. From there it was moved to serve another river crossing west of Anamosa near the Fremont Mills site on the Buffalo River. For fifty-five years (1930-1985) it met the needs of the local community. It was then moved to its current location at Central Park.
Symbolic
Since 1985 this bridge has stood as a symbol of Iowa's rich history, drawing young and old to study its intricate double-plated lattice arching design. The bridge is one of only 20 bridges remaining in Iowa that exhibit the bowstring arch design. These early iron bridges replaced wooden bridges that were wrought with maintenance and stability issues. Wooden bridges lasted around 10 years and were highly susceptible to damage from flooding and ice flows. Iron bowstring arch bridges assisted in providing long term spanning of important creek and river crossings during a time of rapid Iowa settlement.
Concerns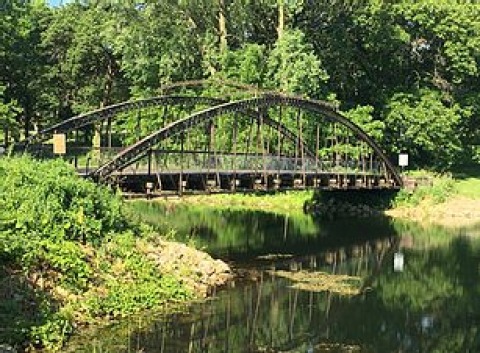 The decay of the bridge's wooden decking and iron truss components over the years has become a concern. Steps needed to extend the bridge's life for at least another 20 years include a full deck replacement, repair and replacement of worn truss members and pedestrian railing updating in Phase 1. Phase 2 will include abutment replacement. These steps are critical in maintaining the structural stability of the bridge and the safe usage of it by the public.
Final Thoughts
From its beautiful arches, visitors and trail users are able to peer into the lake below and see fish, turtles, and frogs swimming. Paddlers and fishermen enjoy it while getting another vantage point as they glide under its massive structure. Many people often walk over it because it is a safe pathway across an arm of the lake. Maintaining these opportunities for years to come will help to draw more generations to the park. During a time of busier and busier lifestyles enticing people to get outdoors is a vital component in improving the health and vitality of our friends, relatives and neighbors.
How Can You Help?
The rehabilitation of the bridge will ensure a significant historical aspect of Iowa and Jones County will continue to exist in Central Park. Your financial support is needed. Private and public grants are used for these types of projects but those grant funds are not always available or acquired.
For more information on how you can help fund the rehabilitation of the bridge and keep the bridge a vital historic icon in Jones County, call 563-487-3541 ext. 2.
More News