Iowa Deer Herd Chronic Wasting Disease Monitoring Measures Include a Portion of Jones County
posted on 8/25/22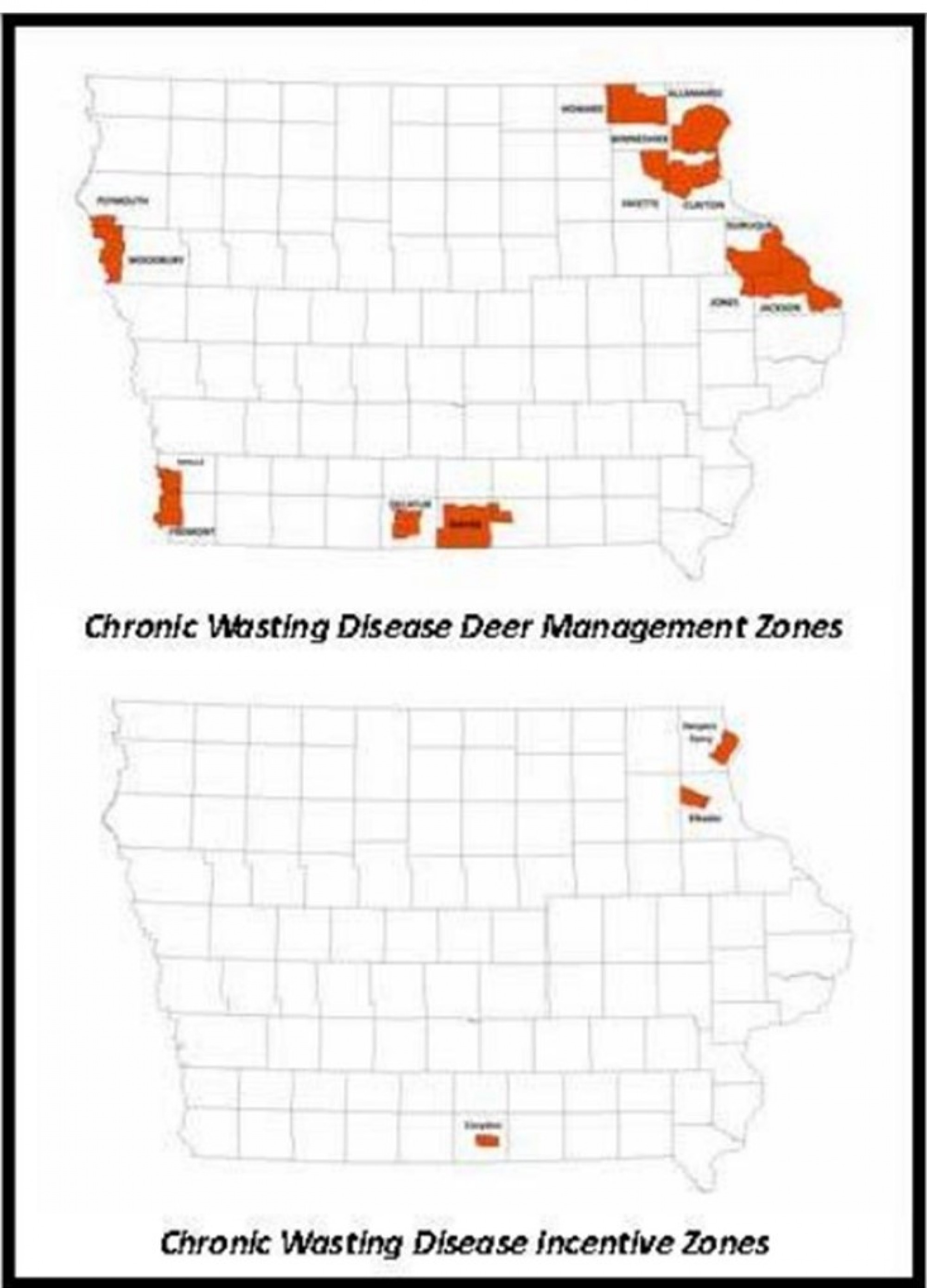 Chronic Wasting Disease (CWD) is a disease that can affect wild and captive cervids (deer, elk, moose, and caribou) in Iowa and is transmitted by a misfolded prion protein shed in saliva, nasal secretions, and other excreta. Prions are normal host proteins found throughout the body, however exposure to the infectious form can force a conformational shift that causes prions to aggregate in the brain. Prion diseases are uniformly fatal and pose a grave risk to long-term herd health in populations afflicted by this disease.
First detected in Allamakee County in 2013, Chronic Wasting Disease has been slowly increasing its footprint in Iowa to include 10 counties and 133 positive wild deer. The Iowa DNR has been monitoring for CWD since 2002, then increased its effort in the immediate area surrounding the positive deer to help determine the presence and prevalence of the disease.
All deer hunters should stay informed about CWD and how they can help prevent or slow its spread. CWD Hunting Guide PDF.
The Iowa DNR has created a number of special deer management zones that offer opportunities for hunters who are willing to harvest deer in specific areas.
Information on chronic wasting disease and the special hunts and zones can be found at https://www.iowadnr.gov/Hunting/Deer-Hunting/Deer-Health/Chronic-Wasting-Disease
More News