Volunteers Make A Difference for Jones County Conservation
posted on 3/22/21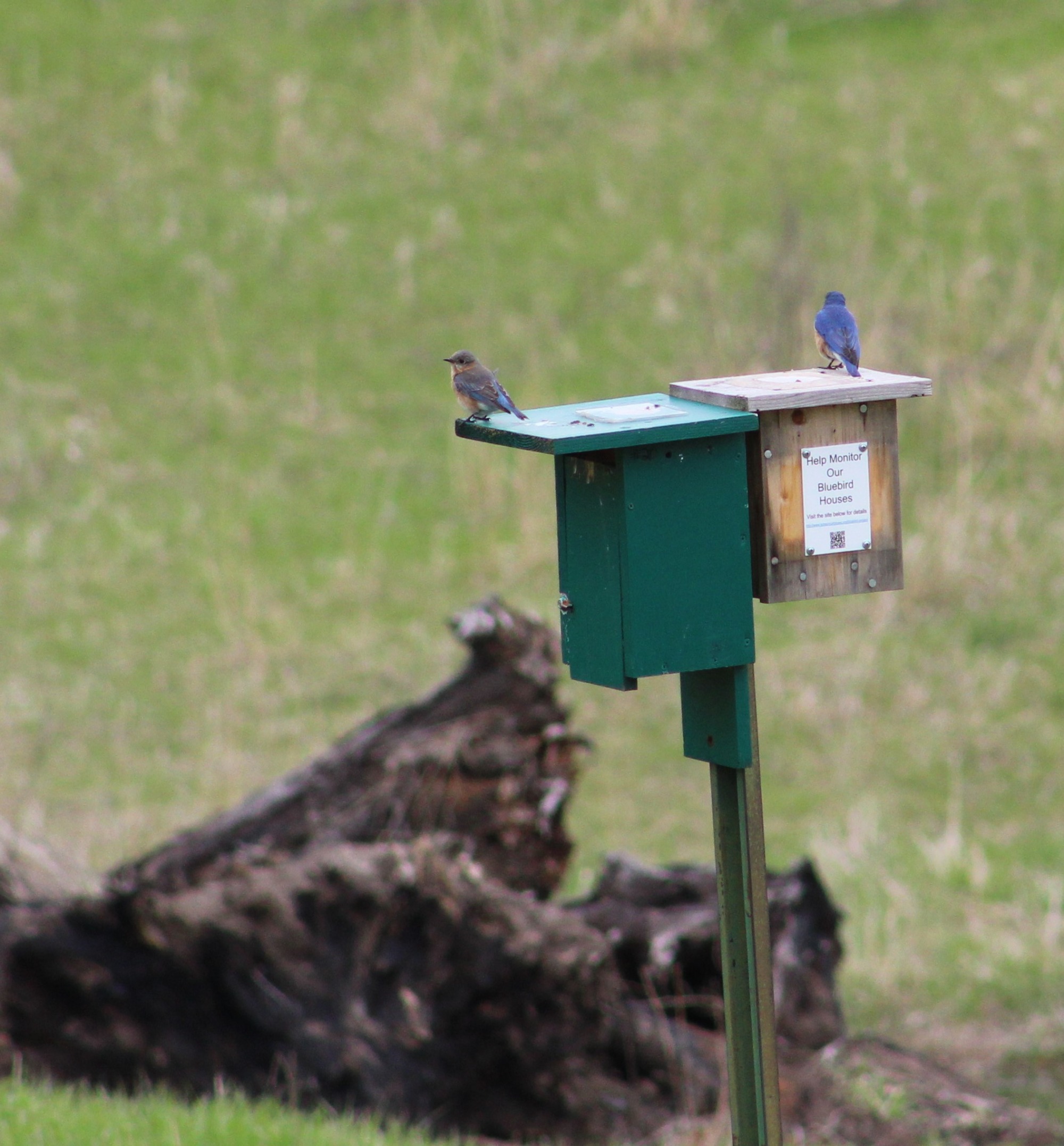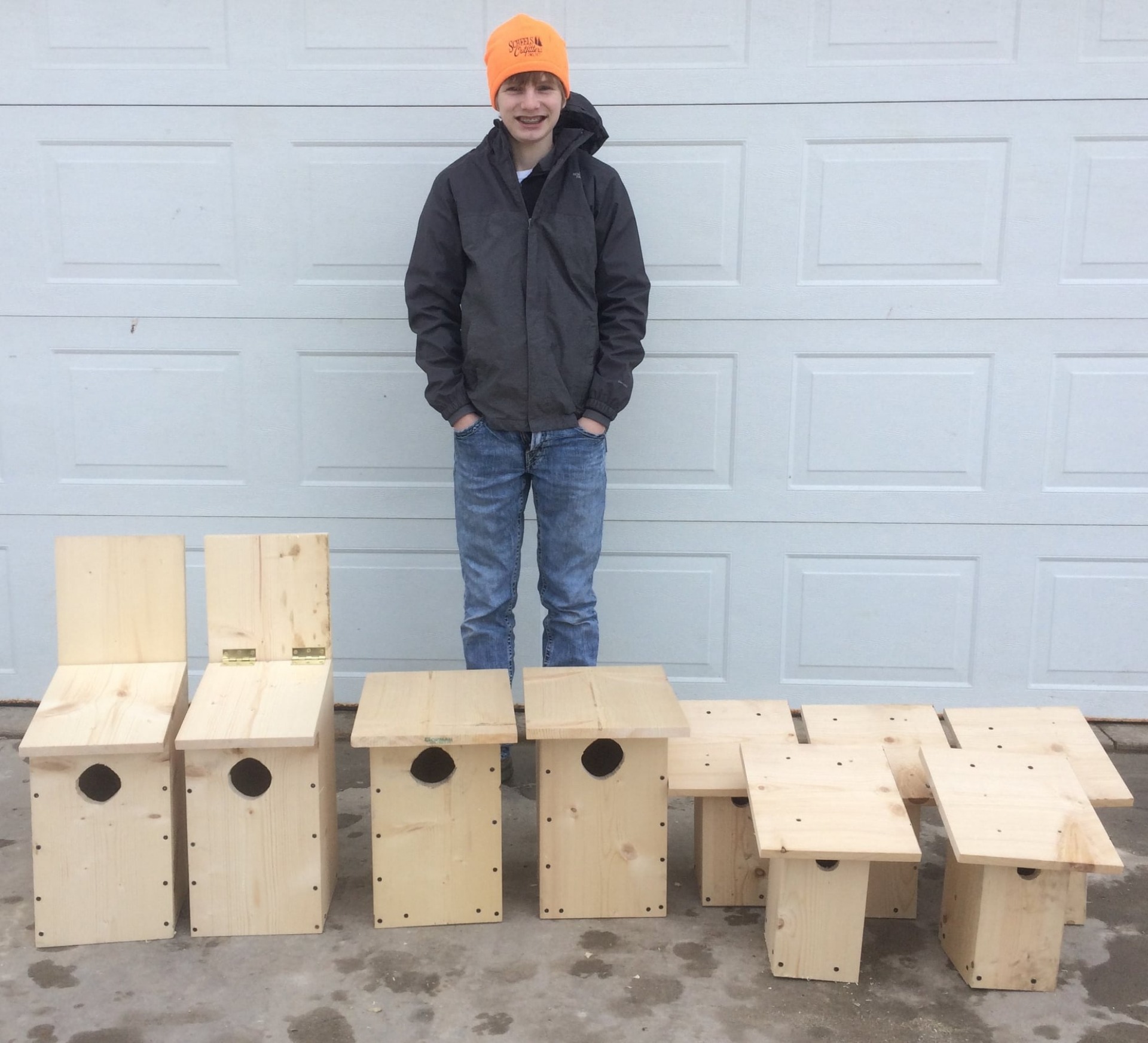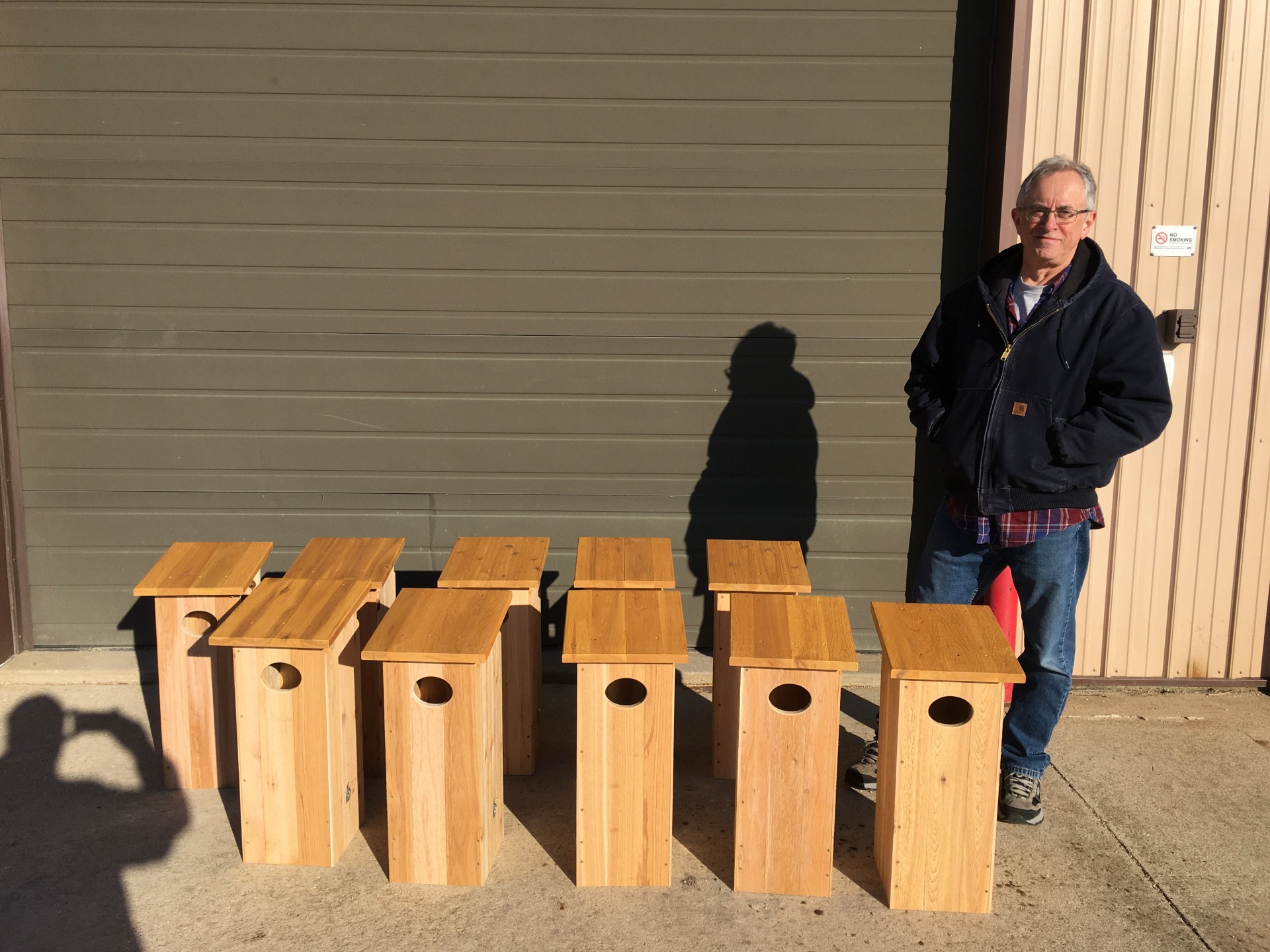 A big THANK YOU to Grayson Weers and Bill Helf - Jones County Conservation Volunteers!
They have been working hard at helping to build a variety of bird houses over the last several months. What a great way to share their time and talent. Volunteers really can make a difference!
Grayson made and donated 5 bluebird, 2 screech owl, and 2 kestrel boxes to be used within Jones County
Conservation areas and Bill made and donated 10 wood duck boxes and several bat roost complexes.
These various houses will help to improve the natural habitat for the wildlife in Jones County Conservation areas.
Are you 12-19 years old? Join the 2021 Jones County Youth Conservation Crew! Help out on Thursdays in June from 9am - Noon. Visit Jones County Youth Conservation Crew to get more information and sign up!
More News