Fishing Line Recycling Program
posted on 9/2/21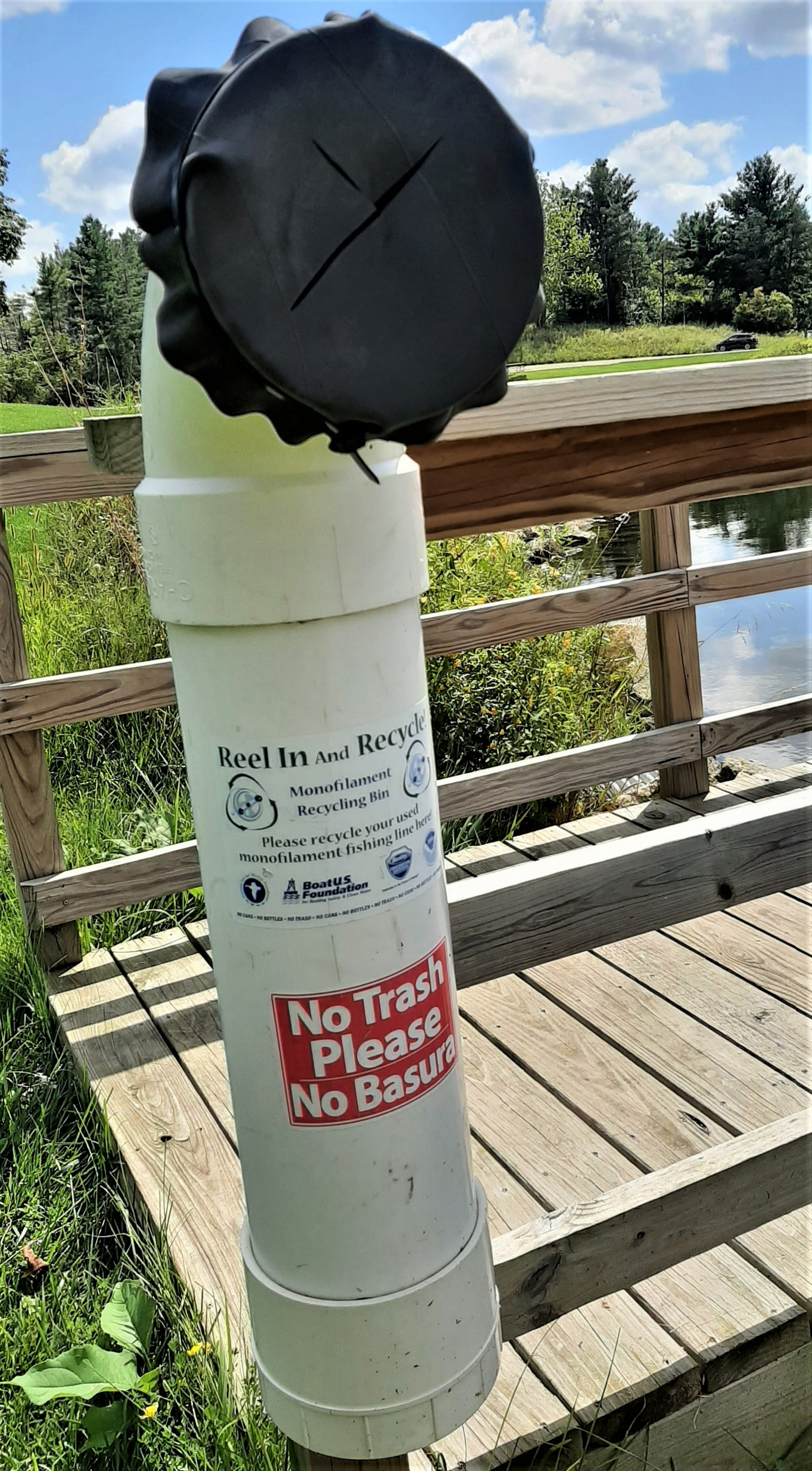 Have you ever encountered discarded fishing line? Whether discarded intentionally or accidentally fishing line can be a cruel silent killer for wildlife. Monofilament fishing line is a strong flexible single strand plastic line used by people fishing. Birds, turtles, and other wildlife species can easily become entangeled or ingest discarded line often times leading to their death. Visit the Save Coastal Wildlife website to learn how monofilament line affects wildlife. Although Iowa is not along the coast fishing line affects inland wildlife just the same.
You can help Iowa's wildlife by recycling fishing line you find. Collected monofilament line can be melted down into plastic pellets, which are then recycled into products like fishing line spools, tackle boxes, toys, and fish habitat structures. Line you would like to recycle can be mailed to the Berkley Recycling Program, 1900 18th St., Spirit Lake, Iowa 51360.
You can also find three fishing line recycling receptacles at Central Park located at the north side boat ramp area, near the west pond, and at the east side fishing pier. Place your unwanted monofilament line or line you find while fishing or hiking at Central Park into the receptacles to be recycled. You can make a difference!
More News