Central Park StoryWalk® Fall Festival
posted on 9/21/23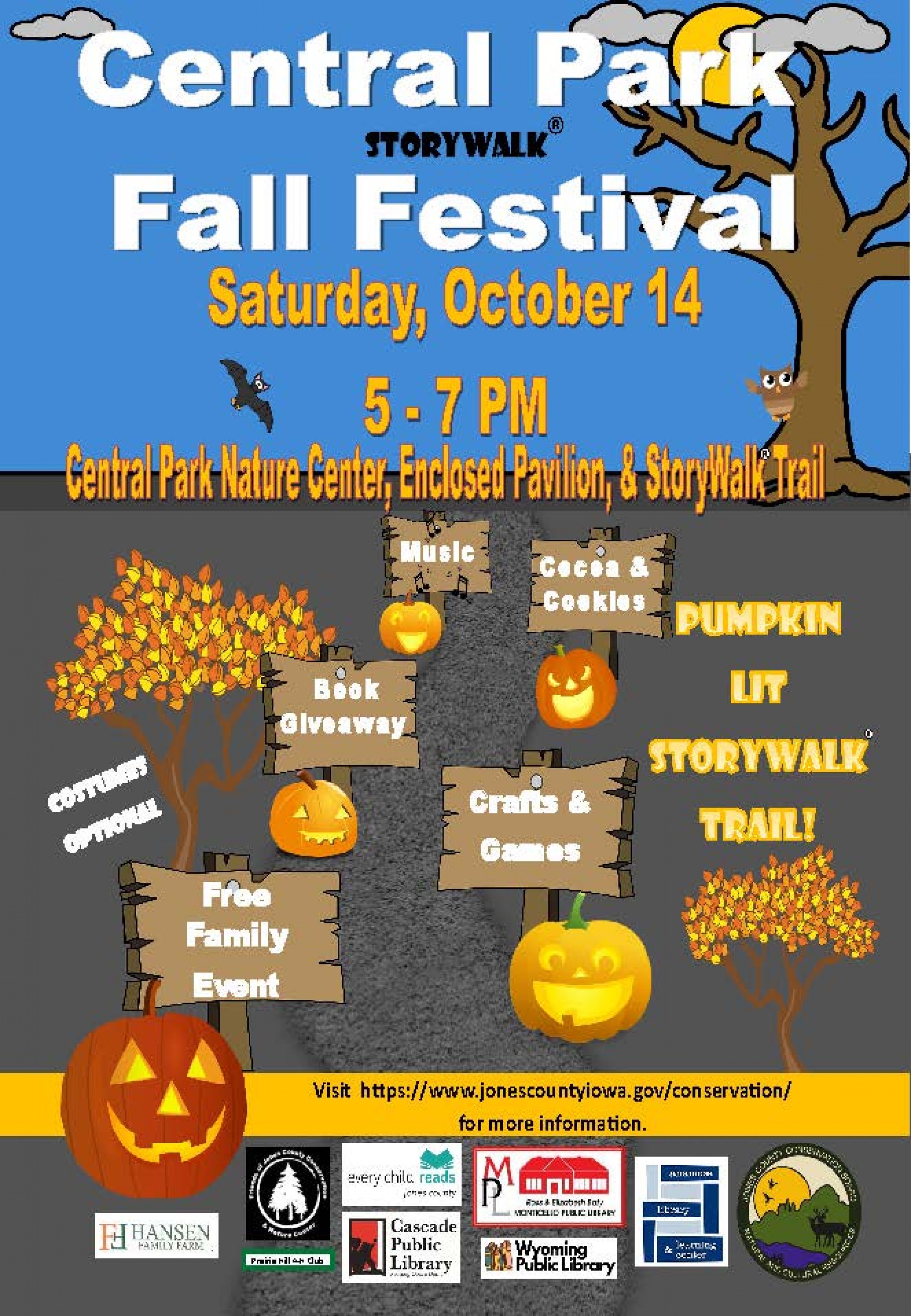 Bring your flashlight or lantern, wear a fun costume (optional), and venture down the pumpkin lit Jones County Wild For Reading StoryWalk® Trail to enjoy the book, What Color Is Night? by Grant Snider. Mark your calendars now for the Central Park StoryWalk® Fall Festival coming up on Saturday, October 14th, from 5-7 PM.
Stop at the Central Park Enclosed Pavilion to dance to fun music and play musical pumpkins with DJ'ing by Pete Temple. Win a prize at game stations organized by Prairie Hill 4-H youth volunteers. Enjoy craft activities and games sponsored by the Anamosa Library and Learning Center, the Ross and Elizabeth Monticello Public Library, and the Wyoming Public Library. Make sure to pick up your free book at the Every Child Reads Jones County book giveaway table.
Don't forget to head over to the Central Park Nature Center to check out our fall displays and make your own animal mask as you warm up with a cup of hot chocolate and enjoy a cookie snack courtesy of the Friends of Jones County Conservation and Nature Center. Thanks to Hansen Family Farm near Onslow, Prairie Hill 4-H Club families and members, and all the families donating and carving pumpkins to light the night for this fun fall event. Visit https://www.jonescountyiowa.gov/conservation/ for more information and a map of activity stations.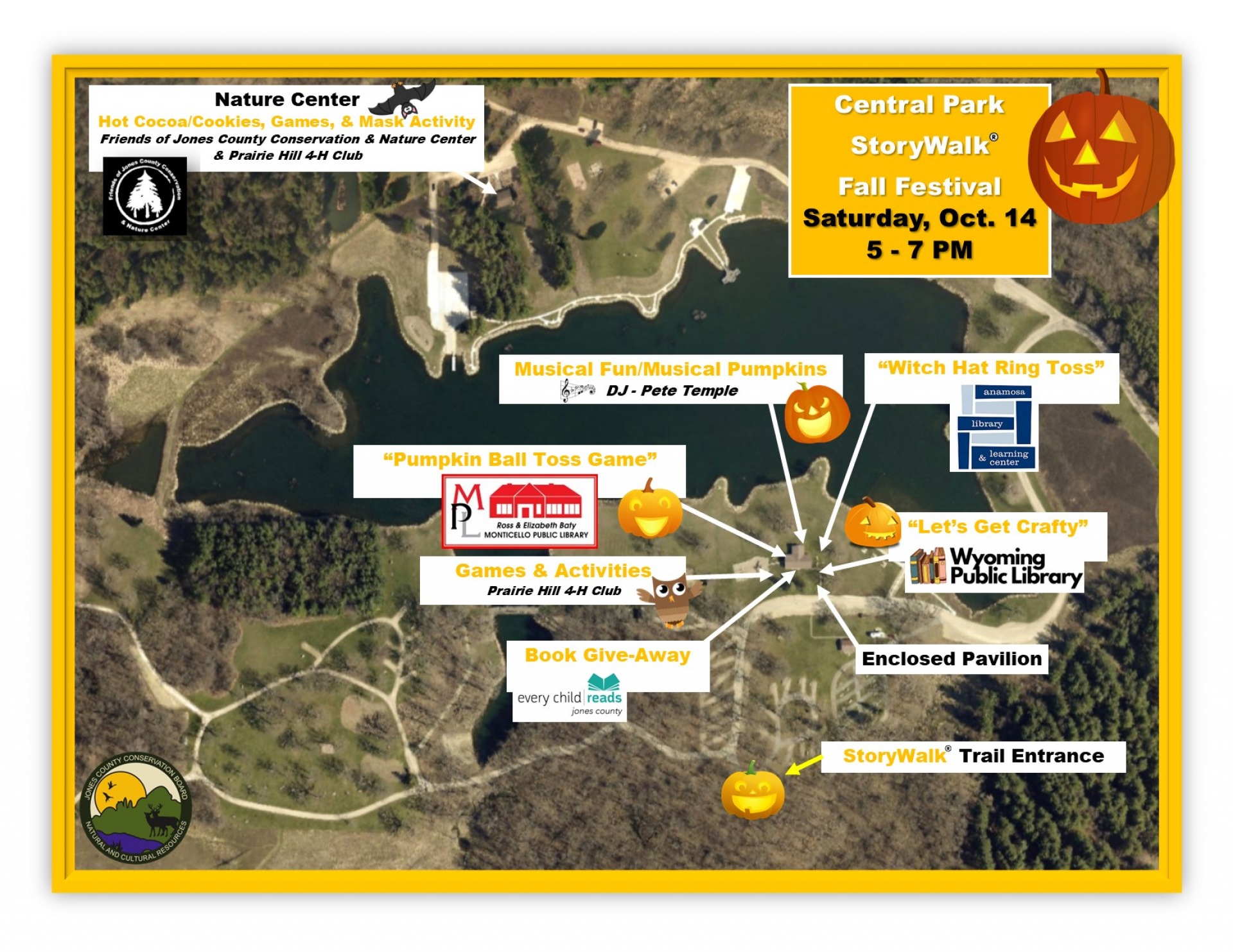 More News